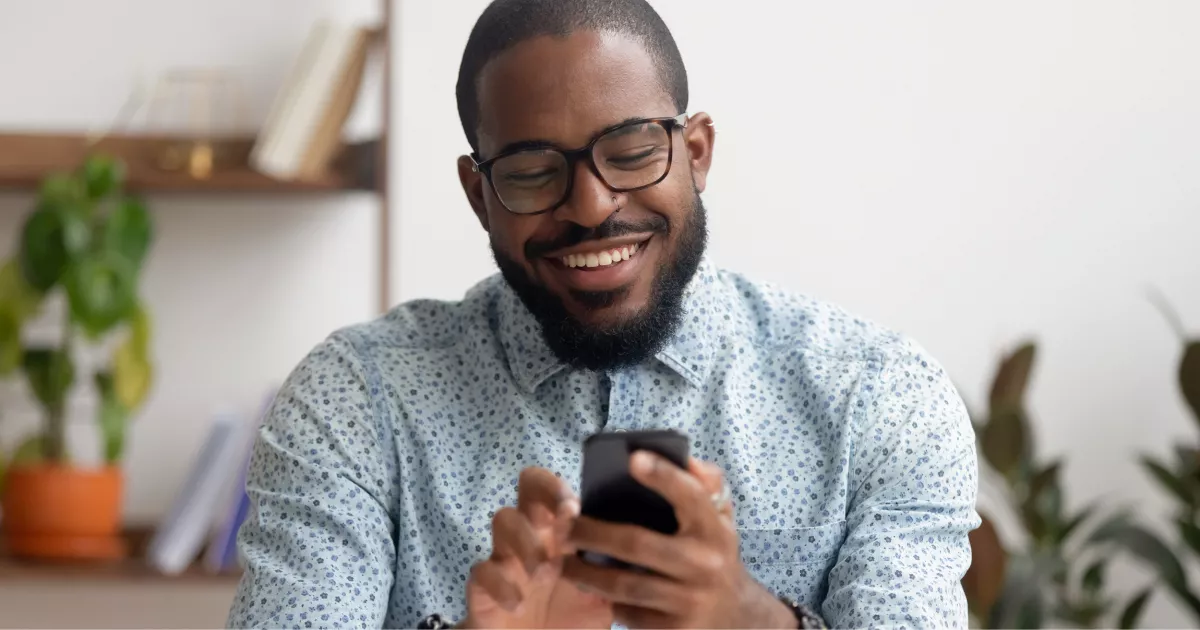 The 2020 holidays were decidedly digital. Industry experts estimate the pandemic accelerated digital shopping by five years—which was reflected in 2020 holiday shopping. An incredible 93% of consumers did all or a portion of their shopping online this year, up from 70% saying the same in 2017. Use these three tips to make sure your digital strategy is ready for 2021.
TAKEAWAY 1: DON'T EXCLUDE OLDER USERS FROM YOUR DIGITAL EXPERIENCE
One of the side effects of the pandemic is that the age gap in use of digital retail tools is closing. In many cases, baby boomers are just as likely as Gen Z'ers to engage with their favorite brands digitally:
Retailer mobile apps: 19% of baby boomers used a retailer mobile app in their holiday shopping—slightly higher than the 18% of Gen Z'ers who used them.
Online advertising: 27% of all consumers said online advertising was a resource they used in holiday shopping, including 21% of baby boomers.
Reviews and comparison tools: Baby boomers were the generation most likely to use product reviews on the retailer's website (27%) and online comparison tools (22%) in their shopping, with 20% and 19% of average consumers saying the same.
Brand activation:
Amazon is the most-loved brand by baby boomers, and is in the top three most-loved brands for all generations (MBLM Brand Intimacy Study, 2020). In a cross-generational appeal, the brand launched a "Grandfluencer" campaign showing how their devices can keep families connected while apart. The campaign ran on traditional channels, digital and social media.
What this means for your plans:
40% of baby boomers said they plan to shop online or via mobile app as much or more after the pandemic subsides—the most of any generation. Be sure to include older generations in your digital plans and UX testing.
TAKEAWAY 2: INVEST IN CUSTOMERS' DIGITAL JOURNEYS
The pandemic forced brands to innovate around the digital customer journey, streamlining the experience from discovery to purchase and delivery. Holiday shoppers favored omnichannel tools that made the experience more convenient, including buy online, pick up in store (29%) and curbside pick-up (22%). Similarly, many younger consumers gravitated toward flexible digital payment options, including buy now, pay later (14%). These payment options intersected cleverly with the customer journey—placing the "pay in four" option next to the product price, making the product appear more affordable.
Brand activation:
After a successful test last year, Create Room took aim at cart abandoners, non-purchasers, and dormant subscribers with a 0% APR financing rate over the holidays. Working with buy now, pay later provider Bread, the brand strategically placed the offer in the customer's online shopping journey, and made more financed sales during holiday 2020 than they had the previous year.
What this means for your plans:
Don't drop digital journey mapping at checkout. Brands can increase basket size and reduce cart abandonment by marketing the benefits of digital payment options and tools earlier in the customer's online journey.
TAKEAWAY 3: MOBILE WALLERS ARE KEY TO FRICTIONLESS SHOPPING
This holiday, consumers looked to their phones for shopping and to assist with contactless purchasing at the point of sale. Use of mobile wallets in holiday shopping grew from 51% in 2019 to 67% in 2020. The most popular services were PayPal (32%), Apple Pay® (21%), and Visa Checkout (18%). Two in 10 holiday shoppers used a retailer's mobile wallet for their purchase.
Speed is key to these shoppers. A recent Mastercard survey found that 66% of mobile wallet users preferred that payment method because it made checkout faster and easier (Mastercard Co-brand & Merchant Studies, 2020).
What this means for your plans:
One in 10 holiday shoppers abandoned their purchase because checkout took too long. As mobile retail continues to grow in consumer adoption, mobile wallets can make checkout faster, reducing friction and cart abandonment.
Looking for more great insights on how to connect with your digital first customers? Visit KnowMoreSellMore.com for more!