Back to People & Culture
Culture
December 15, 2022
A compelling, differentiated experience: Working at Bread Financial
By Brandy Sullivan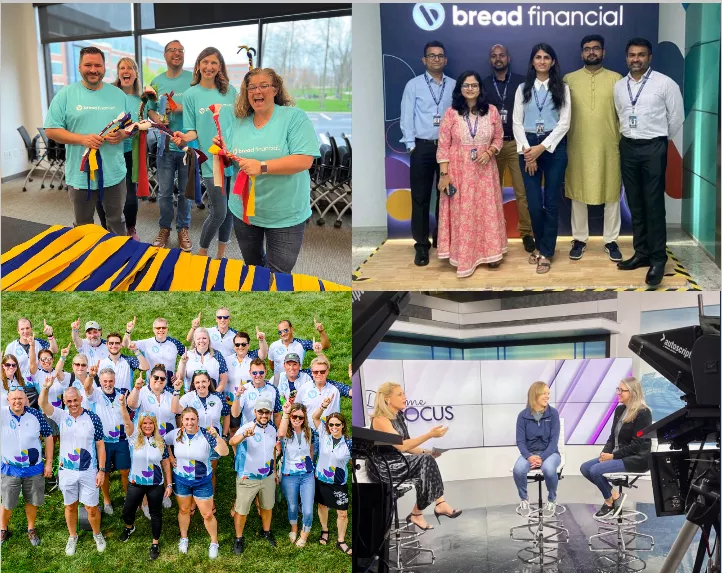 In my career, there has never been a more challenging time to attract, develop and retain top talent. From flexible work environments to work-life balance, employee needs – and the baseline expectations of their employers – are rapidly changing. At a time when concepts like burnout and quiet quitting are increasingly common in the workplace, organizations must adapt and deliver a work experience, culture and environment that meets current needs of employees.
Companies today must recognize their employees as people first. This means leading and making decisions with empathy and meeting employees where they are, as well as acknowledging that people have lives outside of work which may affect how they show up at work. It can be challenging to put culture into words, but it is incredibly important for companies to at least try to clearly do so. With a well-defined value proposition, employees understand what makes their workplace stand out and how their unique needs are met.
At Bread Financial, our value proposition is simple – we want our associates to be empowered to thrive. We do this by continually enhancing our programs, policies and benefits offering so our employees feel:
Cared For – By offering programs and benefits to support their total well-being
Understood – By seeking and acting on their feedback
Connected & Invested – By fostering an engaged and purpose-driven community
Supported – By enabling their career development and advancement
Valued – By recognizing and competitive compensating them
As our business has transformed, so too has our approach to employee experience. We are bold, innovative and nimble, and our value proposition demonstrates who we are and where we are going. I have been part of Bread Financial for more than 28 years, and I am incredibly proud of our evolution, but more importantly, I'm proud of how we got here. Decisions that affect our employees are not made in a silo, but are the direct result of their feedback, leadership input and market trends, such as our recently enhanced family benefits, flexible time off policies and hybrid working arrangements.
Our vision at Bread Financial is to think outside the bank to serve people and their passions for a better life. By choosing to focus on the needs of our employees both in and out of the workplace, we know from our most recent annual associate survey that 80% of our associates see Bread Financial as a great place to work, which ultimately leads to stronger, sustainable company performance. It's an exciting time to work at Bread Financial, and over the next few months, we will share more about each of our employee focus areas and how we create value for and serve our employees.

Author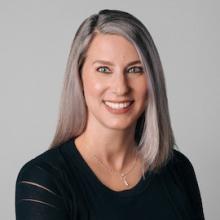 Brandy Sullivan
Senior Vice President, Chief People & Culture Officer
Brandy Sullivan is a senior vice president and the chief people and culture officer at Bread Financial.