Here at Bread, we focus on ensuring employees have all they need to do their job well and excel from within. Great companies are made up of great people, and we work hard to find and support all of the great people at Bread. Our culture is built upon the structure and sound leadership that is required for a FinTech company but also embraces the fast-paced, collaborative and open culture of a start-up.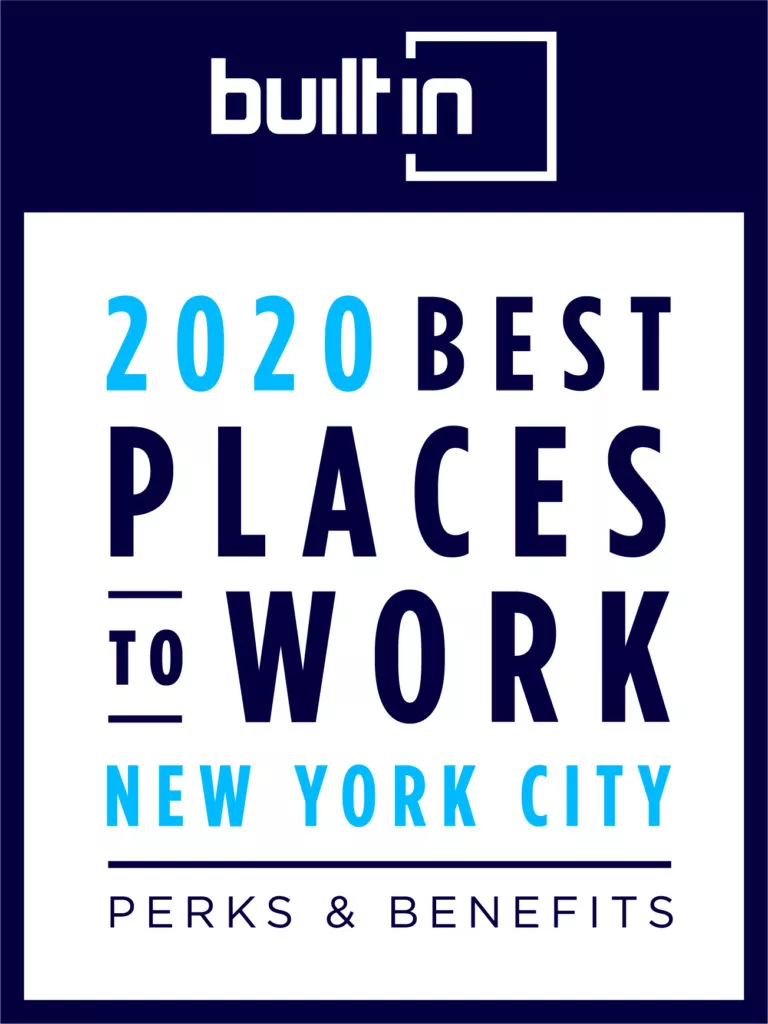 Bread received recognition as one of the 50 Companies with the Best Benefits in NYC 2020, and our benefits and priorities go a long way in delivering such a productive work culture. Let's dive into how Bread is building this strong working culture and our vision for the future.
Prioritizing Benefits
Putting employee wellness first and as a priority is a great benefit for our people and for Bread. Great benefits help make our employees' lives easier and make a stronger case for Bread in a competitive hiring market. But most importantly, they contribute to a healthy and positive working culture, one that puts flexibility and the individual needs of our employees first. Some of our benefits include:
100% Paid Health Benefits
Stock Options
Flexible Vacation
Parental Leave
Fertility Support
Team Events
Weekly Lunches
Learning & Development stipend
In-Office Yoga
In-Office dental check-ins
Onsite chair massages
Life events and milestone celebrations
And those are just some of the standard perks we offer. We also offer some truly unique ones, like our desk credit and Bread loan program. From day one, each team member gets "desk credit" to create their own custom desk setup that helps them do their best work—from keyboards to wireless earbuds and decor. Every employee also automatically gets access to a Bread loan—a set amount of money that Bread contributes towards any purchase from one of our merchants if the employee buys through Bread. This encourages employees to learn about our platform firsthand and makes it easier for them to get to know more about our merchants and their products.
 
Image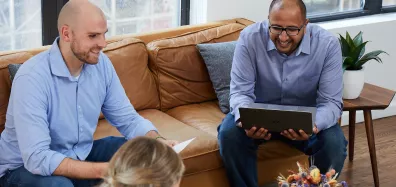 Bread also puts a high priority on the health and wellbeing of our employees. We have (mostly) healthy snacks and drinks on offer that cater to a number of dietary restrictions so no one is ever working on an empty stomach. Through our "BreadFit" wellness program, employees can also take advantage of perks like monthly guided meditations, bi-monthly yoga classes, and bi-monthly chair massages. We realize how challenging the work-life balance can be and we even have in-office dental check-ins and a dedicated primary care physician across the street from our NYC office!
And if you're wondering if we have bread in the office at all times: yes, we do. Even the gluten-free kind. And, of course, our conference rooms are also named after different types of bread, such as Pita, Sourdough and Baguette. These are small details, but they're some of the many ways Bread's strong culture and values are built into every aspect of the company.
Championing Diversity
Bringing people together from different backgrounds with various experiences is a key to Bread's vision of itself as a company, but we also believe it lends a distinct competitive advantage. That's why we take continuing diversity education so seriously. We've put a number of diversity and inclusion initiatives to work at Bread, and we've seen these initiatives have a tangible effect on our business day-to-day, and in the long run.
We take a grassroots approach to inclusion at Bread with an overarching chairmanship of our employee engagement manager. Our affinity groups (Ladies of Bread, LGBreadTQ, and Bread of Color) provide internal networks and resources for those who seek connection, as well as allies and sponsors who are passionate about supporting others. These groups provide a strong foundation for diversity and inclusion at Bread to empower, uplift and connect our employees. We showcase these voices and bring awareness to the business as a whole with learning opportunities and events celebrating our differences every month. So far, these initiatives have really brought our teams together and have helped us celebrate our values of transparency, collaboration, respect, and diversity.
 
Image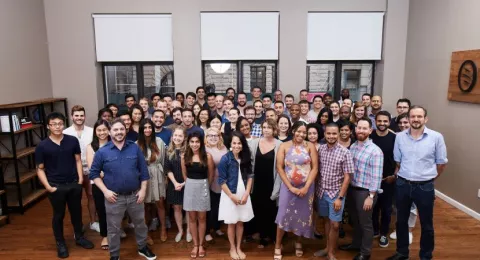 As we enhance our programs in 2020, we will continue to offer educational opportunities such as strong mentorship, a speaker series, and panels where people from different industries can share their experiences and knowledge. We want every employee at Bread to feel welcome and that they have a voice here. From their first day onward, we work to better understand their needs and provide opportunities for them that are guided by empathy and compassion.
Working Better
While perks are great, it's also crucial that the work our employees are doing is meaningful and rewarding.
We encourage all of our employees to empower themselves from the very start of their careers by offering everyone a stipend to seek educational resources and support. If you envision a role we don't currently offer or aspire to transition internally, we aim to give you the tools needed to meet your goal.
We also make cross-functional collaboration with other teams easy and essential. For example, engineers don't just learn how to build a product in a thoughtful manner from the Engineering and Product teams, they also learn how to be effective in a client-facing role from our Sales and Success teams.
There is no such thing as a typical day for anyone who works at Bread, because your day will be unique to you—even among employees with the same titles. While some enjoy more autonomy and independence, others lead collaborative projects and come up with great solutions together, and even more go back and forth across this spectrum. Our goal is to strike a balance between stability and innovation with the goal of supporting career growth and our holistic work culture.
 
Image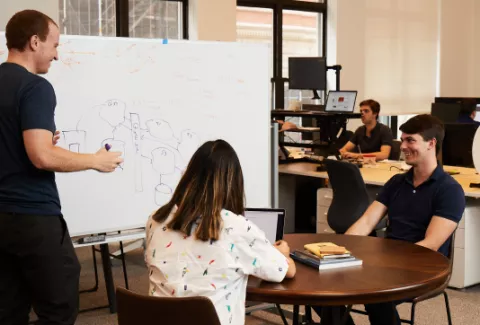 Engineers at Bread get the opportunity to participate in "20% time" through Working Groups—teams of 4 to 6 engineers who set out to tackle a specific initiative outside of their core team. Working Groups include ones for Logging Architecture, Internal Authentication, Community & Blogs, Testing Infrastructure, and Monitoring. All engineers get a chance to be in one of these groups and, over time, potentially lead a group for that quarter. It's another opportunity as an engineer at Bread to have an impact across the entire organization.
If Bread is sounding like the right place for you, check out our careers page and see our current openings—we're hiring for a number of roles across titles and disciplines.