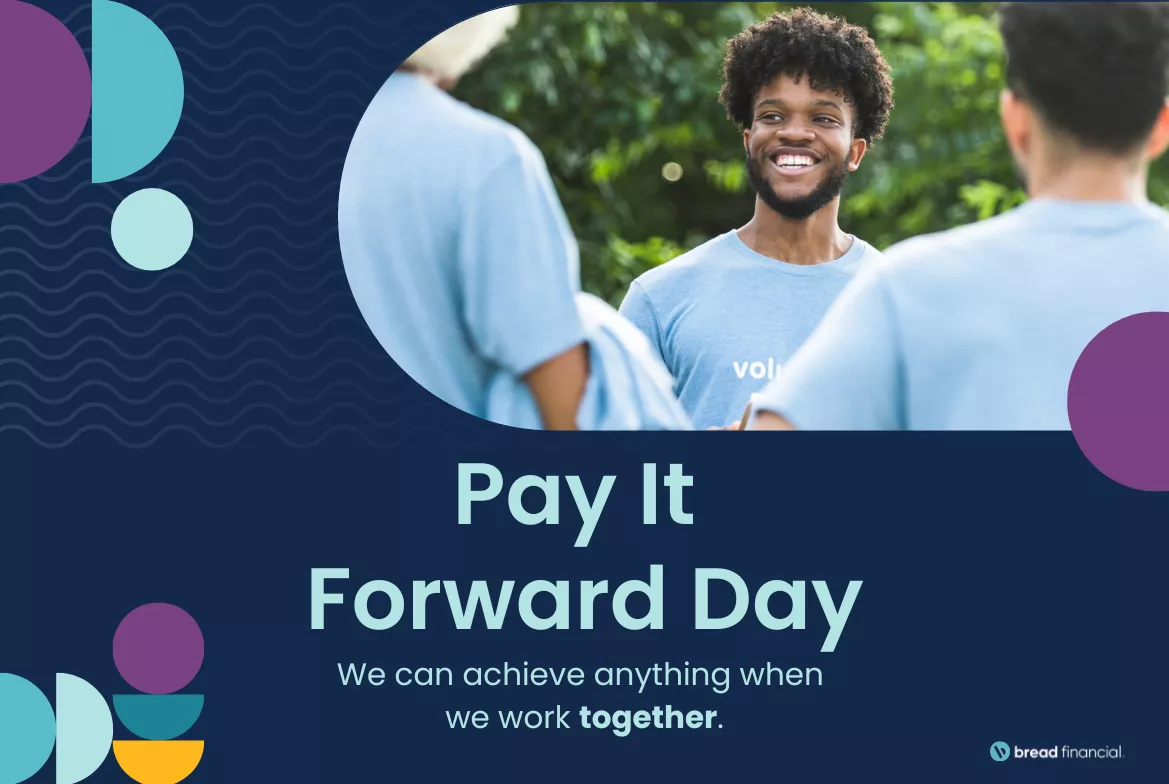 Celebrating Pay It Forward Day 2023
Be real. Be courageous. Be nimble. Be dependable. Be kind and pay it forward. More than surface-level buzzwords, these company values are foundational to Bread Financial's award-winning culture and serve as a guiding light for its purpose-driven and responsible business operations.
With more than 7,500 global associates, Bread Financial continually enhances its programs, policies and benefits so associates can thrive wherever they are. While the company has a robust community giving strategy – investing $9 million in 2022 – it also encourages associates to donate or volunteer to the organizations and causes that mean the most to them, often matching or rewarding their efforts.
"Providing opportunities for associates to give back to the causes near and dear to them not only makes our communities a better place, it empowers our associates and strengthens their pride in and engagement with Bread Financial," said Vanessa Yahner, senior manager of sustainability and community relations, Bread Financial. "Small acts of kindness have the ability to make major impacts, and prioritizing associate giving as part of our broader sustainability strategy strengthens our culture and allows us to live our values every day, while supporting our communities."
Small acts of kindness have the ability to make major impacts, and prioritizing associate giving as part of our broader sustainability strategy strengthens our culture and allows us to live our values every day, while supporting our communities."  
Vanessa Yahner - Senior Manager of Sustainability and Community Relations, Bread Financial
In recognition of Global Pay It Forward Day, which falls each year on April 28, below are examples of some of the ways Bread Financial associates are being kind and paying if forward – both to each other and to their communities throughout the year. 
Giving Campaign 
For more than 10 years, this annual giving campaign has been the cornerstone of associates' community impact. During the campaign, associates can give to any eligible nonprofit organization of their choice, and have their donation matched by the company dollar-for-dollar, with no cap. In 2022, more than 1,400 associates participated, resulting in gifts to nearly 1,200 nonprofit organizations totaling over $1.6 million.
Image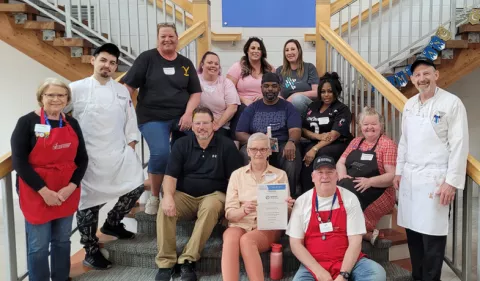 Operation Feed
Through this campaign, associates donate to local food banks, with matching donations from Bread Financial. In 2023, $66,500 was provided to 38 local food banks. Over the past five years, the annual campaign has resulted in more than $450,000 donated and thousands of volunteer hours logged.
Image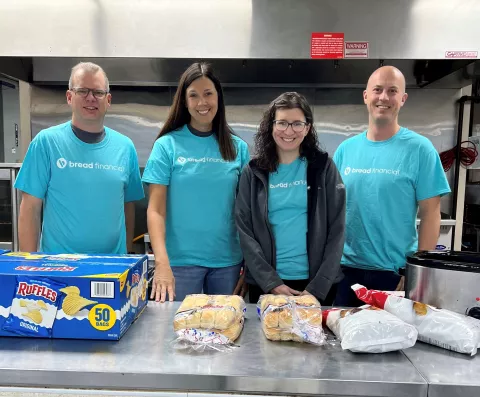 Pay It Forward Week 
This week-long event encourages associates to volunteer with nonprofit organizations – whether in person or virtually – of their choosing. Held April 17-21, the 2023 event logged 733 volunteer hours. 
Image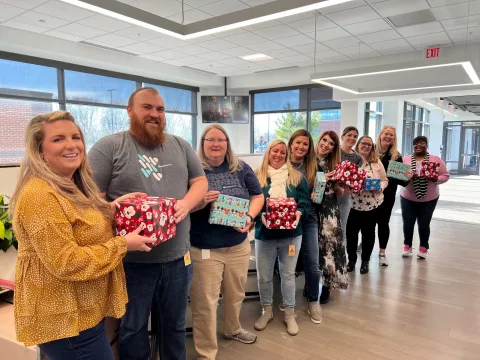 Dollars for Doers
Throughout the year, when associates volunteer outside of company volunteer time, they can earn a $25 "charitable gift card" for each service hour up to $1,000 annually, through Bread Financial's Dollars for Doers programs. These gift cards can then be donated to a nonprofit of their choice.
Giving Tuesday
In November 2022, Bread Financial gave every associate a $50 charitable gift card to "pay it forward" to a nonprofit of their choosing, allowing both associates and the company to have a personal and meaningful collective impact across communities. 
Help Right Here
Help Right Here is a fund Bread Financial established in 2016 to allow associates to help each other during times of financial hardship. In partnership with the Salvation Army, associates can apply anonymously for a grant of up to $1,250 for assistance during qualifying life events. Bread Financial matches associate donations to the program and the Salvation Army provides supporting services, such as temporary shelter, food and clothing, or other financial support. In 2022, 68 associates received a grant from Help Right Here.
For more information on associate programs at Bread Financial, visit its sustainability page, here. 
---
About Bread Financial™   
Bread Financial™ (NYSE: BFH) is a tech-forward financial services company providing simple, personalized payment, lending and saving solutions. The company creates opportunities for its customers and partners through digitally enabled choices that offer ease, empowerment, financial flexibility and exceptional customer experiences. Driven by a digital-first approach, data insights and white-label technology, Bread Financial delivers growth for its partners through a comprehensive product suite, including private label and co-brand credit cards, installment lending, and buy now, pay later (BNPL). Bread Financial also offers direct-to-consumer solutions that give customers more access, choice and freedom through its branded Bread Cashback™ American Express® Credit Card and Bread Savings™ products.
Headquartered in Columbus, Ohio, Bread Financial is powered by its 7,500+ global associates and is committed to sustainable business practices. To learn more about Bread Financial, visit BreadFinancial.com or follow us on Facebook, LinkedIn, Twitter and Instagram.