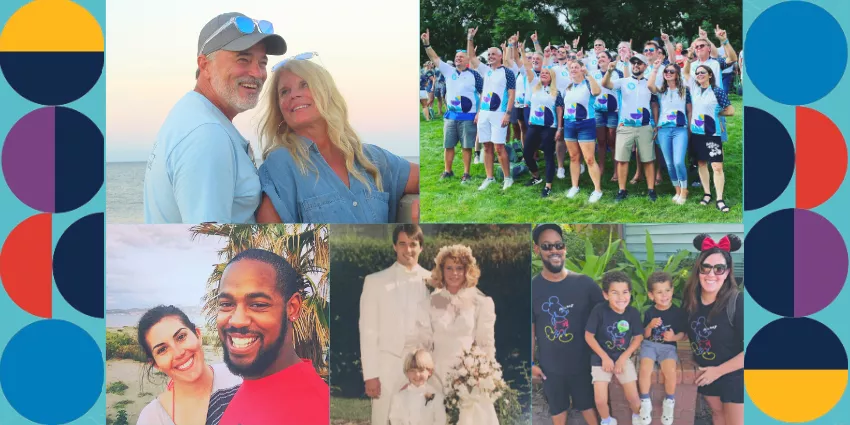 Love is in the air and cupid's arrow has struck at Bread Financial. This Valentine's Day, meet two couples giving new meaning to the term "work-life balance."
---
The Dandurands: A family affair
After seeing each from afar at church and trading a drink for a dance at a local nightclub, Amy and Doug Dandurand have been together 39 years, and with three children and eight grandchildren, working at Bread Financial runs in the family. 
Image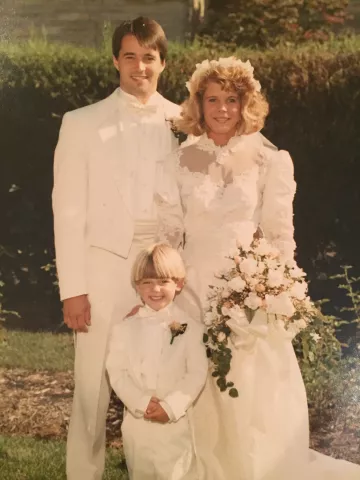 At the encouragement of her sister, Nancy, Amy joined the company nearly 20 years ago and is a senior manager of business risks and controls. Almost a decade later, Doug, who worked for the developer that was building Bread Finacial's Easton campus, joined his wife as a senior manager of real estate once the project was finished. Since then, two of their children have worked for the company, and their son-in-law currently works on the client team. 
 "I guess you can say we like it here," said Amy, who has also held a marketing role. "Coming to Bread Financial was the best career move I've ever made."
Most days, Doug uses the co-working spaces at Bread Financial's headquarters, and Amy works from her home office, a set-up they say has given them more balance in their personal lives. 
"The other day, I logged on a bit early to answer emails before running my dog to a grooming appointment, something that would have been difficult without a flexible work set-up," said Amy. "Doug likes to go to the office early, and it's nice when he can take some of the extra time to run an errand or grab some groceries."
To make the leap from work to home-life, the pair enjoy cooking or taking bike rides in preparation for their ninth Pelotonia ride, a favorite memory for the couple. 
"Last year, we served as Bread Financial team captains," said Doug. "We have been deeply impacted by cancer, and the fight against it is something we are passionate about. We had the chance to shoot a video together, and sitting side-by-side, sharing our story and knowing we share the same emotions and passions has been one of our favorite memories of working together."
---
The Dilvers: Serving an exceptional client and associate experience 
Jenn Dilver was training to be a server at Outback Steakhouse when her path crossed with kitchen manager – and future husband – Chris Dilver. Sixteen years and two children later, the pair continue to bump into each other at work – only now, they're both at Bread Financial.
Image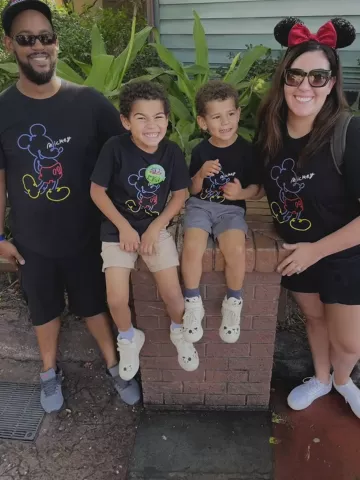 At the urging of her sister, Jessica, Jenn joined Bread Financial in 2012 and is now a senior account manager on the client team. After seeing his sister-in-law and Jenn's positive experiences at the company, Chris left the hospitality industry to join them and is now a facilities manager. Recently, his brother Bryan also joined the company in an operations role.
Responsible for managing the company's Columbus headquarters and East Coast facilities to ensure associates have a positive experience, Chris spends most of his time in the offices he supports, while Jenn takes advantage of a hybrid working arrangement, spending most of her time working at home but using the office for collaboration, meetings and team building.
Mornings in the Dilver house are a buzz of activity. During the week, Chris typically leaves for work early so he can use the campus gym and get home in time to meet his oldest son when he gets off the school bus. Jenn, on the other hand, typically gets a head start on her emails in between getting children out the door.
"One of the things we value the most about working at Bread Financial, and something that other employers don't always provide, is the trust we're given to do our jobs," said Jenn. "It lets us manage our schedule, which is crucial with two young boys – it lets us take them to a doctor's appointment or even take a family vacation without stress."
While their roles do not intersect, the days are busy, and work is important to both Jenn and Chris.
"It can be hard for us to get out of work mode, but that is by choice," said Chris. "We both have roles where things pop up outside of business hours, and that's okay because we have boundaries set when it's time for our family and friends."
"We are each other's truth tellers and will call one another out if we need a reset," added Jenn. "It's nice to have a friend to talk to about things others wouldn't connect with."