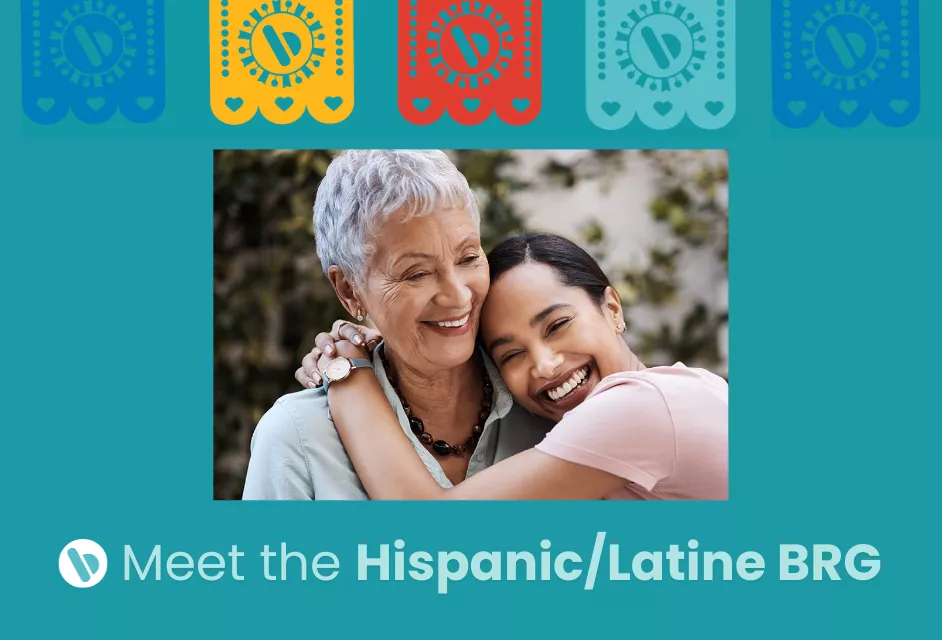 When Ignacio Contreras walked through the doors at Stoddard Elementary School in Anaheim, Calif., shortly after immigrating from Mexico, he was instantly exposed to a new culture – and a new language. 
"My father had worked in California for several years to support us, and my parents decided when I was five that moving the family there would provide the best opportunities," he said. "I didn't speak a word of English when we moved, and it was isolating at first. But my whole family was learning together, and now we can joke about going through that process."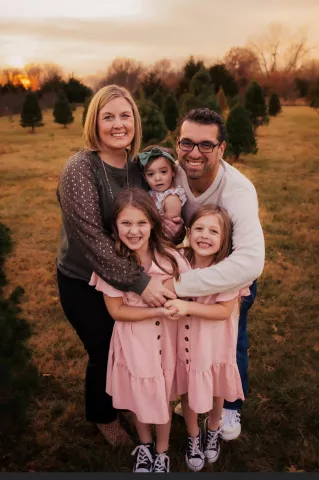 Ignacio would go on to become fluent in both Spanish and English, and after moving to the Midwest, would begin his Bread Financial career as a bilingual customer care associate. A decade later, he is an Innovation and Automation Consultant, but has continued to find ways to share and support his Hispanic heritage, most recently as co-founder and vice president of the Hispanic/Latine Business Resource Group (BRG), which recently wrapped its 2023 Hispanic Heritage Month celebration. 
"One of my colleagues approached me about starting a group for Hispanic/Latine associates and allies a few years ago, and I thought it sounded like a great opportunity," said Ignacio. "We are one of the newer BRGs, and it's my baby. I've loved watching it grow and be a place where people can have candid conversations and be able to peak through the window and see into our lives." 
Residing in Kansas with his wife and three daughters, sharing and celebrating Hispanic culture is important to Ignacio, as is the way he treats others. 
"One of the main reasons I wanted to be involved with the BRG was to show my daughters that I'm proud of my heritage," he said. "I think it's important that we share our experiences with each other and lead with kindness. I'm Hispanic, but I'm also human, and that's what matters the most."
Learn more about the Hispanic/Latine BRG in the Q&A with Ignacio below.
What is the purpose of the Hispanic/Latine BRG and what are its goals?
For me, the purpose is to be a resource for anyone in a multicultural family and to help our members grow as individuals and leaders. Our goal is to create a safe space for anyone who wants to celebrate or learn more about the culture. We're all here to learn about each other, but we try to remove barriers and the intimidation factor that can sometimes come when learning about something new.  
Do you have a favorite memory with the BRG?
We hosted a virtual cooking demo as part of Hispanic Heritage Month, and I had to step in as a last-minute replacement. I'm an introvert and I had to really step of out of my comfort zone to make sure I was engaging and entertaining. I went through several recipes before getting so sidetracked with the chat conversation that I burned what I was making! But I was able to play it off. The kudos I received after the event were overwhelming, and it's my favorite memory with the BRG so far. 
What events took place during Hispanic Heritage Month and what does it mean to you?
In addition to the cooking demo, we had a variety of events, and it was great to celebrate with non-members as well. We offered a salsa dancing class both in-person and virtually so anyone who wanted to participate could, and we hosted a career growth and networking webinar. We also had a group walk in the Latino Heritage Parade in Columbus. Throughout the month we highlighted the accomplishments of our members and the Bistro at the Easton office offered special Hispanic-inspired dishes. 
Hispanic Heritage Month is a way for me to show my girls the other side of their culture and what makes them unique. I try not to go into "dad mode" with a history lesson, but I think they enjoy learning about it and sharing more about themselves with their friends.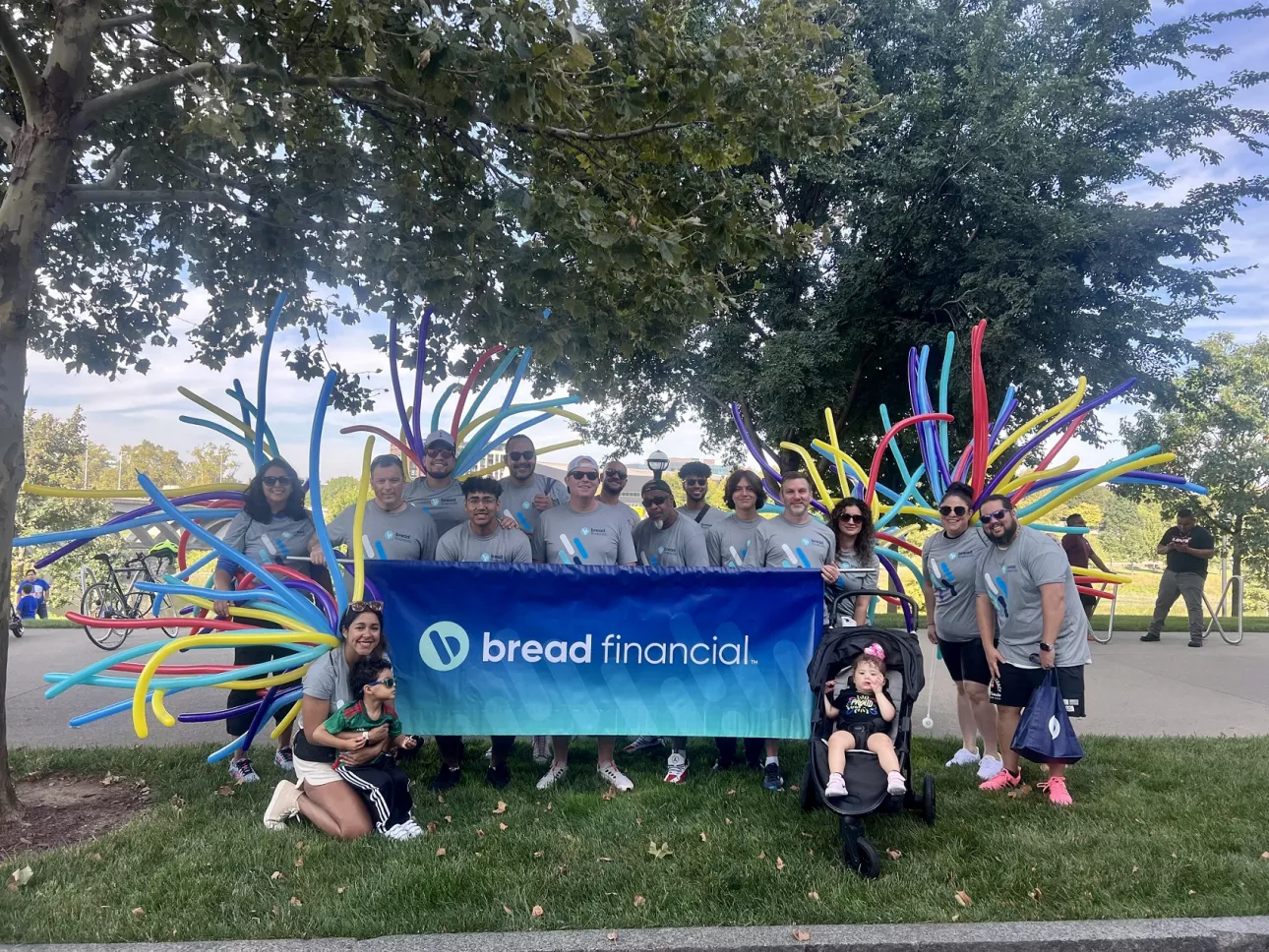 What can an associate interested in joining the Hispanic/Latine BRG expect?
Expect to be treated like family and embraced with open arms. Regardless of your connection to the BRG, we want all our allies and members to participate, have candid conversations and learn about our culture along the way. I think the same can be said for any of the BRGs, there's no one size fits all group, but all of them are great resources and each one has so much to offer.
We have over 130 members that represent different departments within Bread Financial. We meet quarterly as a full group but host a variety of events throughout the year.
Why is it important that companies prioritize diversity, equity and inclusion?
Keeping politics aside, lately our world feels more divisive. Organizations that truly prioritize diversity, equity and inclusion send a clear message to their associates from the top – that they belong and are valued for who they are. It's so important that associates feel safe, heard and can be themselves at work.
An example of this, is the time when our CEO came in to introduce a guest speaker at a BRG event. For him to take 10 minutes out of his day might seem like a small gesture, but to our committee and members it was huge and further reinforced the DE&I commitments our organization has made.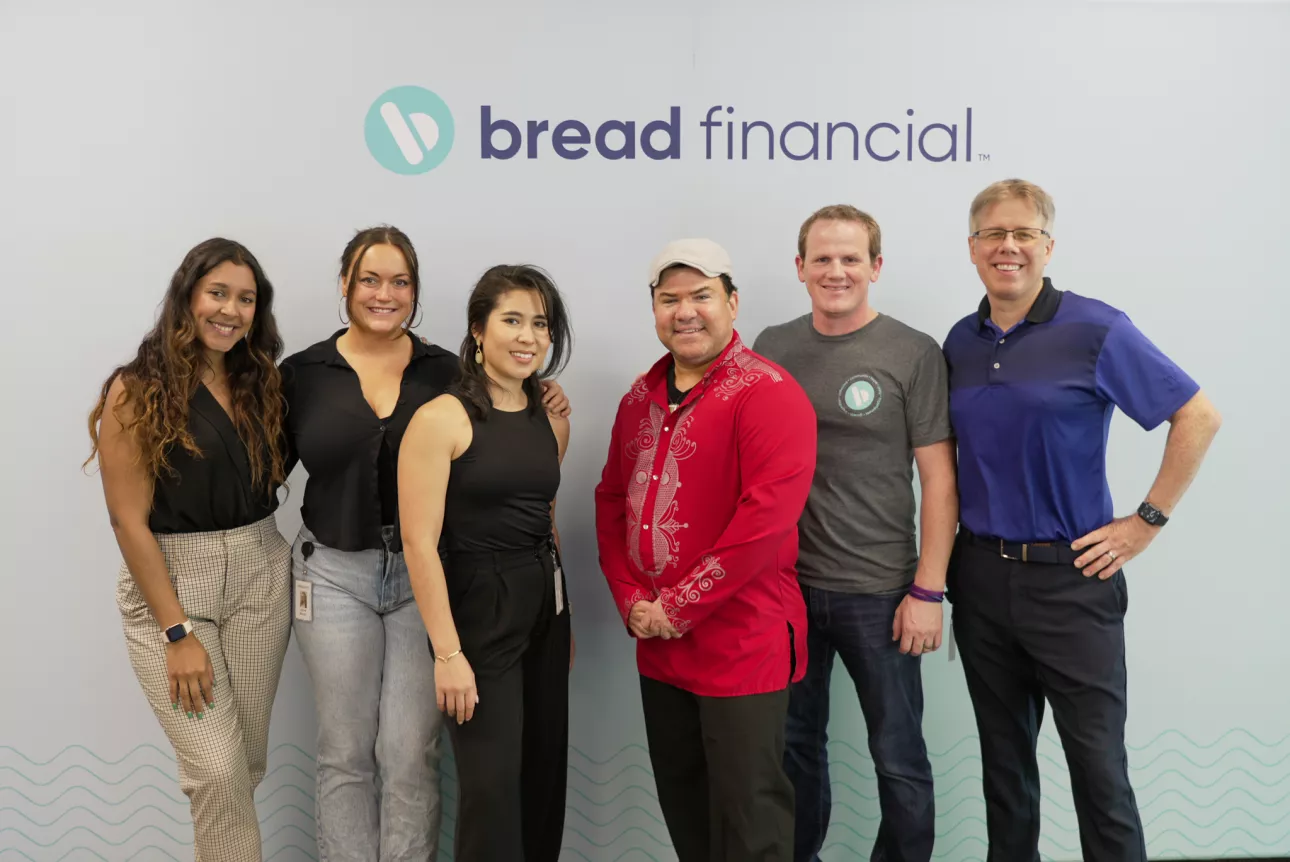 About Bread Financial™
Bread Financial™ (NYSE: BFH) is a tech-forward financial services company providing simple, personalized payment, lending and saving solutions. The company creates opportunities for its customers and partners through digitally enabled choices that offer ease, empowerment, financial flexibility and exceptional customer experiences. Driven by a digital-first approach, data insights and white-label technology, Bread Financial delivers growth for its partners through a comprehensive suite of payment solutions that includes private label and co-brand credit cards and Bread Pay™ buy now, pay later products. Bread Financial also offers direct-to-consumer products that give customers more access, choice and freedom through its branded Bread Cashback™ American Express® Credit Card and Bread Savings™ products.
Headquartered in Columbus, Ohio, Bread Financial is powered by its 7,500+ global associates and is committed to sustainable business practices. To learn more about Bread Financial, visit breadfinancial.com or follow us on Facebook, LinkedIn, Twitter and Instagram.