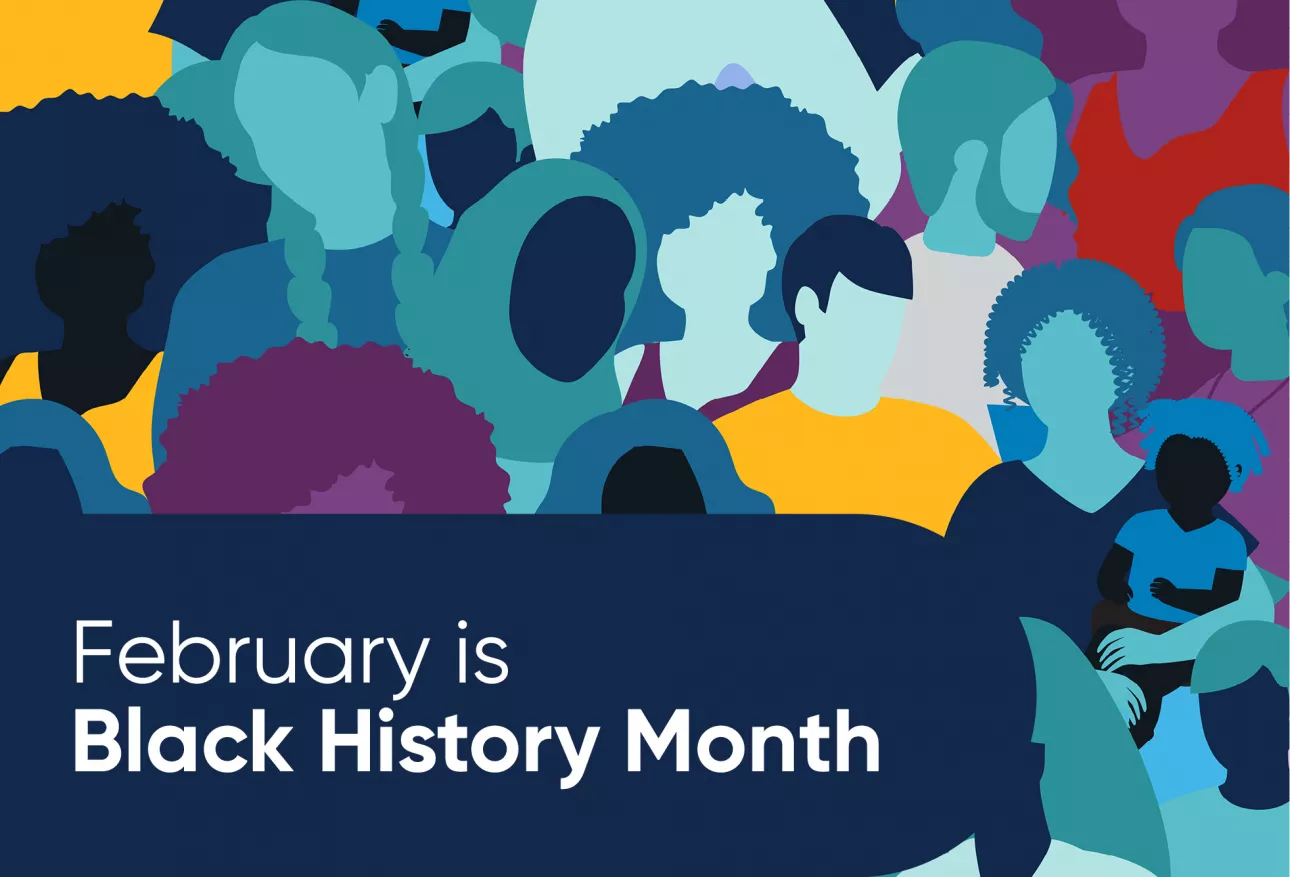 Learn more about Bread Financial's BLAC Business Resource Group and its celebration of Black History Month 
Aside from a year in Kuwait with the National Guard, Natasha Cornelius has spent the entirety of her 25-year career at Bread Financial, most recently as a lead in Marketing Quality and Assurance. 
"I started with the business in 11th grade – I'm even wearing my associate badge in pictures at my high school basketball banquet," Natasha said. "After September 11th, I actually got the call to go to active duty from the front desk at the office."
While in the Middle East, she was surprised to find that some of her colleagues had never spent time with a Black person. The mandatory sensitivity training she completed overseas also gave her new perspectives on equity and inclusion, and she was able to bring her learnings and experiences back to Bread Financial. 
"I learned that sometimes people aren't exposed to people that don't look like them and that their idea of you is something from the media," she said. "A lack of diversity is something that can impact your career, but also the business. How can you provide the best service if everyone looks alike and talks alike? Diversity drives creativity and innovation."
Image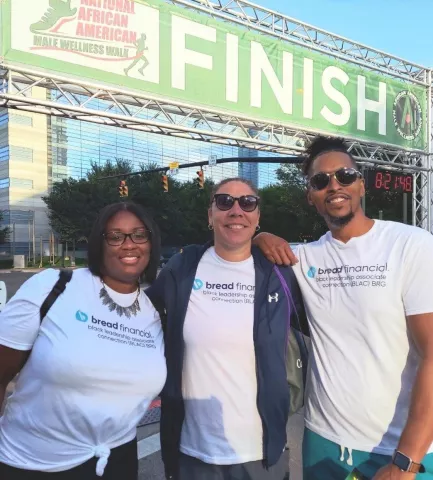 Passionate about helping others become "comfortable with the uncomfortable," Natasha went on to co-found a Business Resource Group (BRG) for Black associates and allies at Bread Financial. Evolving from a grassroots associate organization to the business-chartered Black Leadership Associate Connection (BLAC), the BLAC BRG has since created a space for like-minded associates to connect with one another and invest their time and talents to advance diversity, equity and inclusion, while also tackling tough topics affecting the Black community. 
"I think what a lot of people don't recognize is that when things happen, like the unrest surrounding the death of George Floyd or even something as recent as what just happened in Memphis, it's scary and weighs heavily on Black people, but its effects don't just stop when we go to work." Natasha said. "I'm proud that we've been able to facilitate some difficult conversations and create a space for associates to talk about their feelings, while also helping allies and leaders be more empathetic to real issues impacting their colleagues."
"I'm proud that the BLAC BRG has been able to facilitate some difficult conversations and create a space for associates to talk about their feelings, while also helping allies and leaders be more empathetic to real issues impacting their colleagues."
Natasha Cornelius - President, Black Leadership Associate Connection (BLAC)
Learn more about the BLAC BRG and its celebration of Black History Month in the Q&A with Natasha below.
What is the purpose of BLAC and what are its goals?
Like all the BRGs at Bread Financial, BLAC is dedicated to creating a workplace and community that is diverse, equitable and inclusive, but we focus in particular on helping Black associates succeed. We currently have more than 170 global members who are passionate about Black culture and its advancement at Bread Financial and beyond.
Our primary focus areas are driving cultural awareness and inclusivity, engaging with the community through volunteerism and support, and assisting associates with development and career navigation.  
What are some of the changes that have resulted because of BLAC?
Last year, Bread Financial formalized its BRGs to better align to its broader diversity, equity and inclusion strategy and business commitments. It was then that we transitioned from the African American Resource Group, a grassroots organization, to BLAC, a formal charter of the company. Our members were able to influence the transition by giving input on our goals, structure and programming.
Image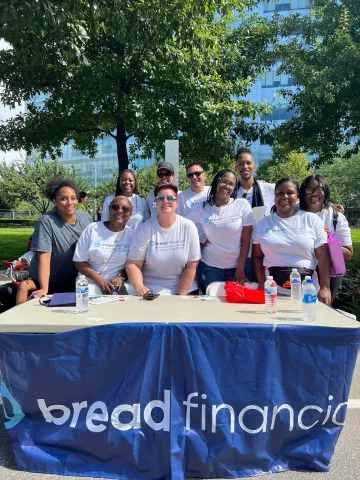 In addition to creating a stronger associate community that has grown by more than a third after the relaunch, we've developed relationships with organizations like the African American Male Wellness agency, and last year we represented Bread Financial at the African American Male Wellness Walk. We were also able to work closely with leaders to host open discussions during the racial unrest in 2020 that proved to be very helpful for our company and associates. 
What events are taking place during Black History Month?
One of BLAC's priorities is to provide career development opportunities to all associates, and we kicked off the month by collaborating with the Bread Financial Talent Acquisition team to host a workshop on how to network and build relationships. 
Later in the month, we're hosting a panel discussion where associates will share their personal journeys and the impact of historical Black figures and role models. Throughout the month, we'll also spotlight different associate stories and Black-owned businesses, offer educational resources and host a virtual hip-hop Zumba class. 
What has BLAC meant to you?
Being a member and part of the leadership team of BLAC has allowed me to build new relationships, nurture old ones and have meaningful dialogue with an amazing group of diverse people across the business. I've had the opportunity to influence and lead efforts to develop a culture where associates can be their authentic selves. 
What can associates interested in joining BLAC expect?
BLAC has something for everyone. Members of BLAC come from roles across the business, and although everyone has diverse backgrounds and experiences, we all have a common goal. The actual level of involvement is up to the individual associate. We have a virtual all-member meeting every quarter and host a number of events and volunteer opportunities throughout the year.