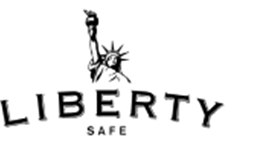 Overview
Liberty Safe is America's #1 producer of heavy duty gun safes, home safes, fire safes and commercial safes. 
60%
of financed sales come from 12-month, 0% APR offer*
Opportunity
America's #1 safe manufacturer, Liberty Safe currently employs nearly 400 Americans at their facility in Payson, Utah. Plus, they support hundreds of independent Liberty Safe dealers throughout the USA. Approximately 95% of the products they sell are American made, and they take great pride in being America's top producing safe manufacturer.
Throughout the years, we've invested in cutting-edge technology that has helped us produce consistently high quality safes in larger numbers. Our focus on innovation, technology, and American-made durability has helped us differentiate our company from the competition. Industry leading fire protection and military-style locking bars are just a few of the innovations that have helped us make the best gun safes in the U.S."
Jay Crosby - Founder, Liberty Safe
Liberty Safe has been a Bread Financial™ partner, coming over from Klarna, since the summer of 2022 with Bread Pay™ tender share at 10% of sales (+8% from Klarna's share). Customers are clearly enjoying Bread Pay's 0% APR offer with 60% of financed sales coming from the 12-month, 0% loan term. Liberty Safe is enjoying it too — they're seeing greater AOVs and increased conversion rates.*
We opted to integrate with Bread Pay™ from Klarna based on four key differentiators: superior white glove service and account management; the strategic capabilities to offer new terms based on customer needs; better underwriting, leading to more approvals and conversion rates; and their in-house retargeting tool for abandoned cart emails and social media campaigns. Plus, we're seeing a consistent uptick in sales week over week."
Kyle Clouse - Head of Marketing, Liberty Safe
*Cumulative data from this case study is based on the merchant's loan activity dated August 2022 through November 2022. Results may vary by merchant and not all merchants will achieve these results.