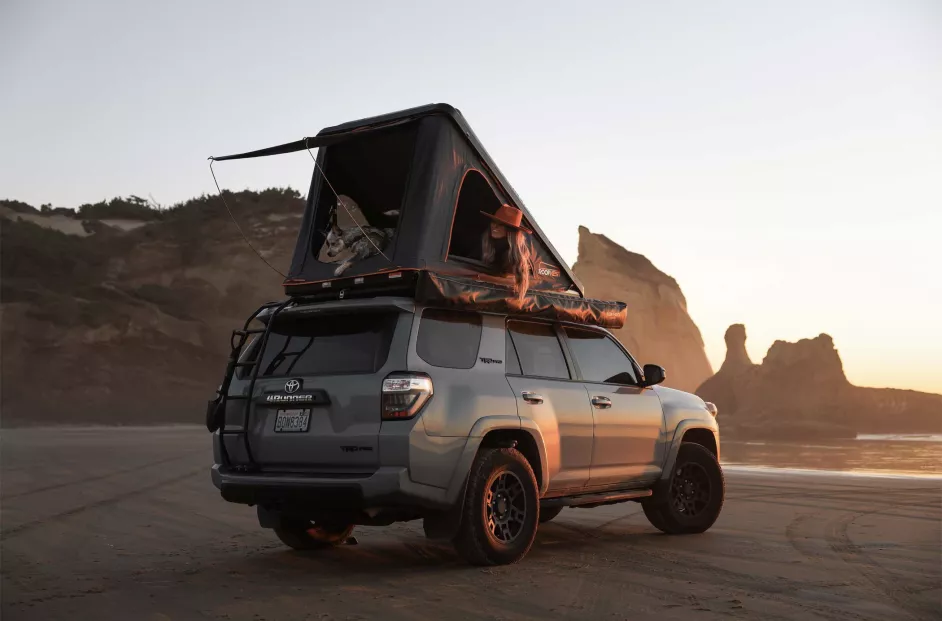 Overview
Roofnest is making camping more accessible, convenient, and comfortable for outdoor explorers of every experience level by designing durable and easy-to-use rooftop tents.
75%
of financed sales use 0%, 12-month term in first month alone
Opportunity
A Bread Financial partner since 2019, Roofnest makes the industry's most rugged and comfortable rooftop tents. Simply pop open the latches and in less than a minute, you're the tent is ready to go — on any terrain and in any weather. Say goodbye to sleeping on cold, bumpy, and uneven ground, and hello to better views, a cleaner tent, and, most importantly, an excellent night's sleep.
Bread Financial's 0% APR offer enables customers to pay for their specialized tents over a year period. The 12-month, 0% APR term has increased AOV by $1,200 versus interest-bearing terms. Roofnest experienced a 60% growth in financed sales year-over-year between 2019 and 2020 and 16% between 2020 and 2021. They're also taking advantage of Bread Financial's retargeting tool in their abandoned cart emails and social media campaigns.