As more of us spend time at home and less time commuting or traveling, we're shopping more over digital channels. The retail landscape is changing, and that is in turn changing the proposition for customer retention.
Brands with a high retention rate are more profitable. A report by Bain and Company found that increasing customer retention rates by just 5% can do the same for your profits by more than 25%. Research shows that acquiring a new customer costs up to five times as much as retaining an existing one, and customers who continue to support your brand over time will spend 67% more than new shoppers.
Keeping customers coming back is crucial for any business, but it's getting more difficult.
Why Customer Retention Is Even More Crucial In an Ecommerce-First World
COVID-19 has been the biggest factor in the shift towards an even more ecommerce-driven world. Ecommerce shopping is on a sharp rise—Statista predicts that ecommerce revenue will reach close to $476.5 billion in the U.S. by 2024. However, 67% of consumers say that economic impact from the coronavirus will or will probably limit their ability to pay for high-ticket items. Shoppers are considering these types of items, but deciding not to purchase.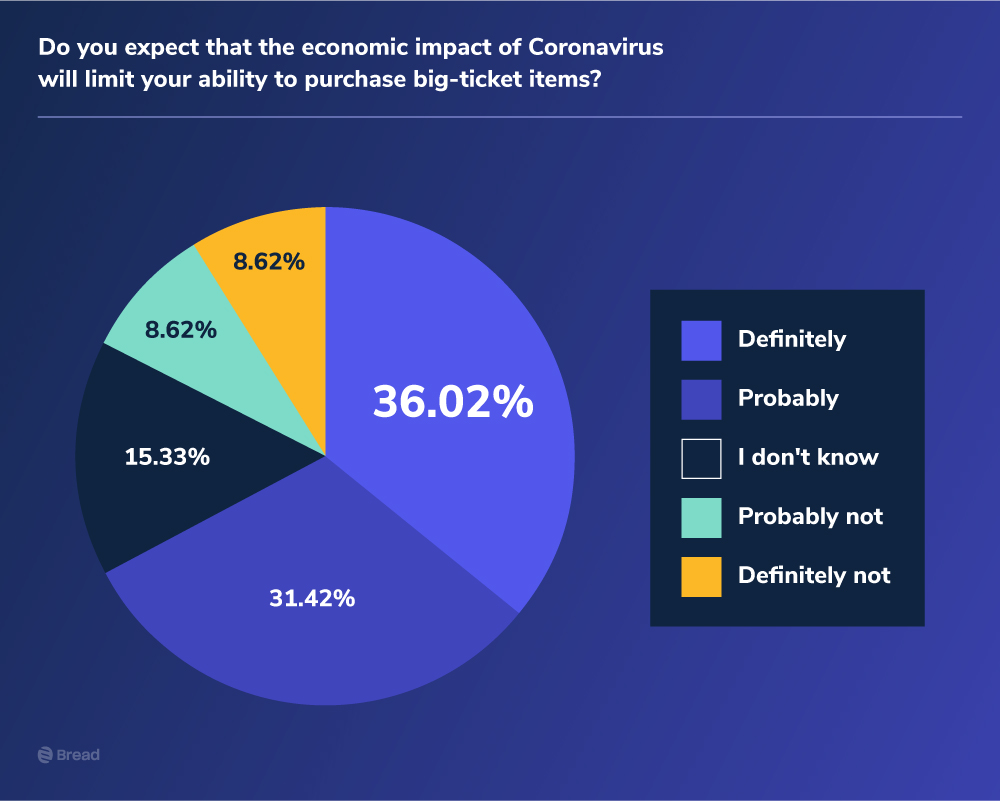 Making the path to purchase as short and as low-friction as possible will be crucial for companies of all kinds right now, and this is especially true for those with higher-cost offerings. In the realm of ecommerce, the retention prospect is much more oriented around convenience and price.
Amid quarantine measures across the United States, shoppers in need of any array of products have been buying from any brand where they're available and accessible. Brand cache and purchase history have gone out the window for many as more pressing needs arise.
This is why increasing customer retention is more essential than ever before. Without a reason to buy from you besides price and convenience, shoppers are less likely to return again and again in a way that increases their lifetime value and brand affinity.
How can you drive up shopper retention in a digital environment? Loyalty programs, digital rewards, and subscriber-only sales are popular among brands in every possible vertical—with varying degrees of success. But delivering more payment options and a better experience is one tried and tested way to start moving the needle for your ecommerce business.
A Loyalty Program is Not Enough
When thinking about increasing repeat purchases and retention, brand leadership often turns to loyalty programs like points-based systems, and rewards apps. These all have their place, but in an increasingly competitive ecommerce space, their effectiveness may be diminishing.
Shoppers love loyalty programs—or at least, they like signing up for them. Hubspot's 2019 loyalty report found that only 45% of the loyalty programs that the shoppers surveyed belonged to were active. In fact, 65% of consumers engage with less than half of the total number of programs of which they are a member. While the average shopper signs up to quite a few different loyalty programs, a significant minority aren't interested in signing up for more than a handful. According to Yotpo, 49% of consumers only belong to three or fewer loyalty programs.
American shoppers may as a whole have an interest in loyalty programs, but they are also very particular about the form these loyalty programs take. They prefer simplicity and low friction from their loyalty solutions, or they aren't interested. According to Wilbur, 71% of Americans are less likely to join a program that requires sensitive personal info, such as account information or their personal address. From the same study, 58% of American consumers said that they were less likely to join a loyalty program that requires them to download an app—meaning that standalone digital programs are likely a non-starter for many.
Loyalty programs are a valid method to increase retention, but they shouldn't be the only tool in your arsenal.
Delivering the Optimal Order Now, Pay Later Experience for Customer Retention
When shoppers can order now and pay later with an embedded and frictionless payment experience, the positive effect on their shopping behavior can be just as, or even more powerful than a loyalty program.
A report from Braintree indicates that 27% of shoppers have cited a clunky or slow checkout as the reason for abandoning a purchase. Industry data shows that top-performing retailers all have one thing in common: faster checkout times.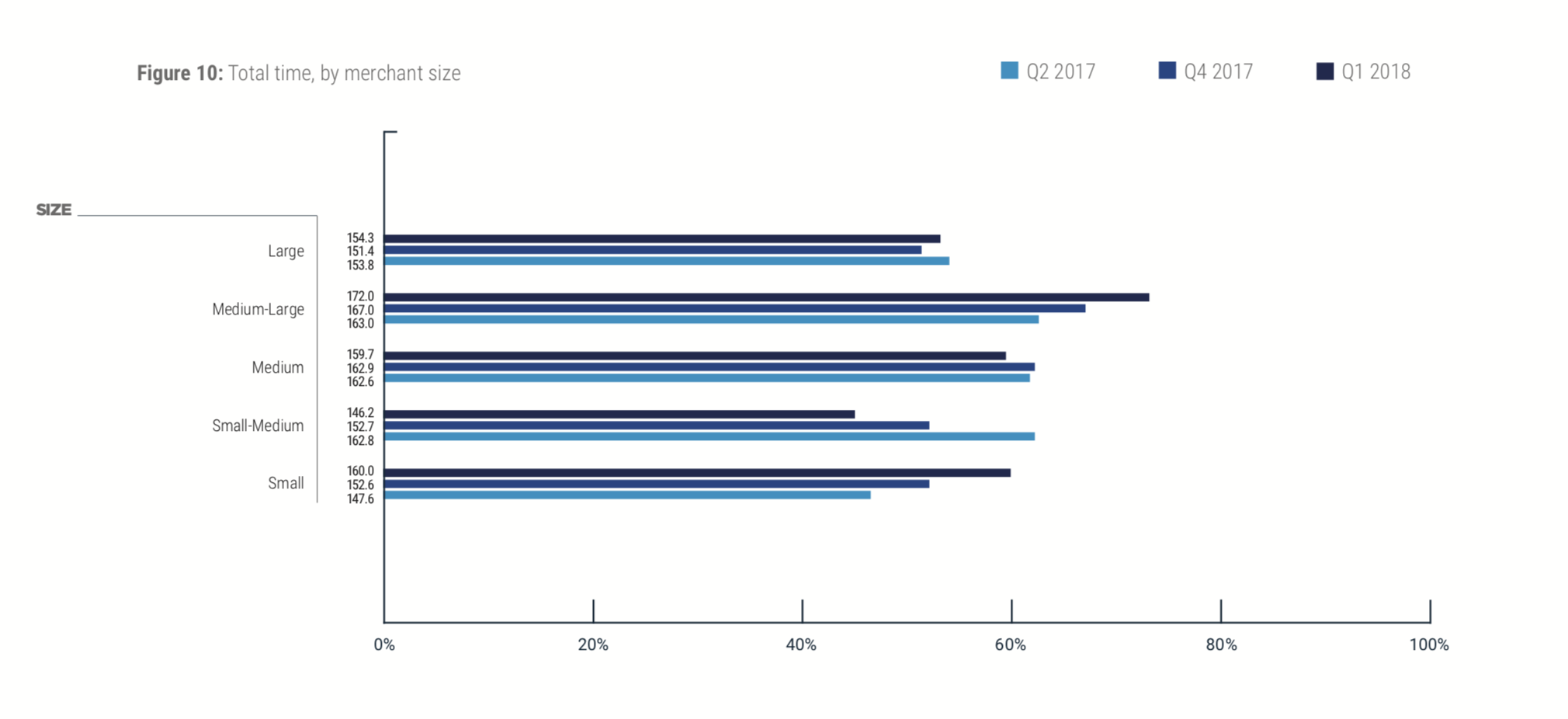 Enhancing your payment experience relies upon an ecommerce platform that can connect your payments processing, checkout, and loyalty solution. Looping in payments, loyalty and technology into one ecommerce experience delivers the type of seamless shopping journey customers demand in today's digital-first ecosystem.
An effective order now, pay later strategy showcases all possible payment methods earlier on in the checkout process. This opens up the potential for more shoppers higher up in your ecommerce funnel.
For example, a customer that may have been wary to try out a higher-quality product now finds that with order now, pay later, the purchase can fit into their monthly budget. They see if they're eligible for financing, but decide to sleep on it. The next day they get a targeted ad on Facebook that reminds them they can check out and pay in installments. They make their purchase, and are blown away by the step up in quality of their investment. So begins their ongoing relationship with a brand that they previously considered out of reach. The next time they're looking to buy a product from the same category, they go with the brand that made it easy to pay over time—they aren't looking to accrue points or rewards, they want the best possible experience.
Innovation in the payment experience like this can transform how merchants leverage alternative payment options as an effective loyalty-building strategy. Therefore, instead of offering the basic credit or debit payment options, you can focus on creating lasting brand loyalty and increasing shopper retention by offering an order now, pay later solution.
Financing empowers your shoppers with the knowledge that they can check out and pay over time, on their own terms. Payments shouldn't be an afterthought on your ecommerce site; the process should be fully visible, transparent and used as a way to indicate to shoppers that they are in control of their purchase experience.