Back to Case Studies
Going direct-to-consumer and investing in experience helped INTENSE get their brand in gear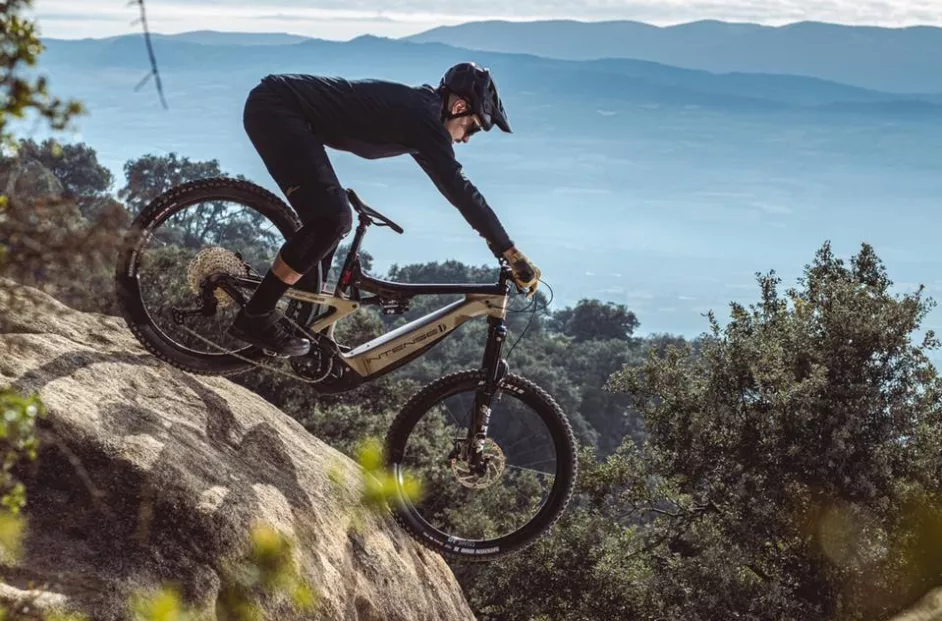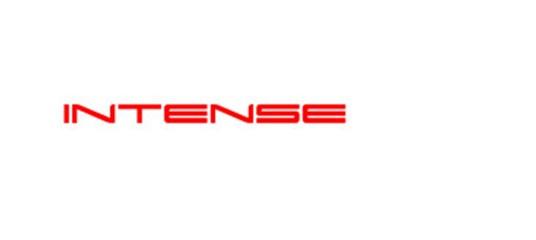 Overview
INTENSE LLC has always been at the forefront when it comes to innovation and technical prowess, offering a full range of top-of-the-line mountain, trail, and cross-country bikes. In 2017, the 25 year-old brand launched an innovative direct-to-consumer online sales program called Rider Direct. Once INTENSE started selling direct to consumers online, they had a new challenge: thinking like a retailer.
32%
of total sales are financed with Bread Pay™*
Opportunity
The mountain and trail bike market was evolving as new digitally native, direct-to-consumer brands increased competition and shifted consumer expectations.
INTENSE saw the opportunity to expand their brand reach and customer base beyond their dealer footprint to include direct-to-consumer online sales.
To amplify the success of their direct-to-consumer program, INTENSE engaged Bread Pay™ for customizable, white-labeled, pay-over-time financing options to encourage more customers to try entry-level models, or upgrade to higher-end options.
Our goals were pretty simple: Let the customer decide how they want to buy, and make it as easy as possible for them to do so.
Jennifer Gabrielli, Chief Rider Experience Officer, INTENSE LLC
The Bread Financial™ Impact
A seamless, customer-centric experience drives conversion
With Bread Pay, INTENSE's shoppers can check their financing rate while still on INTENSE's site in just a few seconds, without worrying about it impacting their credit score.
Bread Pay is also available throughout the customer's shopping journey, allowing them to explore financing when it's most relevant to them. Seventy-seven percent of customers check their rates from the product page, with 18% checking from their shopping cart, and only 5% waiting until checkout.*
With Bread Pay, INTENSE can even target customers who have larger orders with special financing rates. Customers who abandon carts with a value over $5,000 are targeted with a special 36-month interest-bearing rate. This targeted financing offer currently carries the largest monthly checkout volume out of all their financing products. With Bread Pay, it's easier than ever for INTENSE to understand their customer behavior and turn abandoned carts into recovered revenue.
Where INTENSE Customers are Checking Their Financing Rates*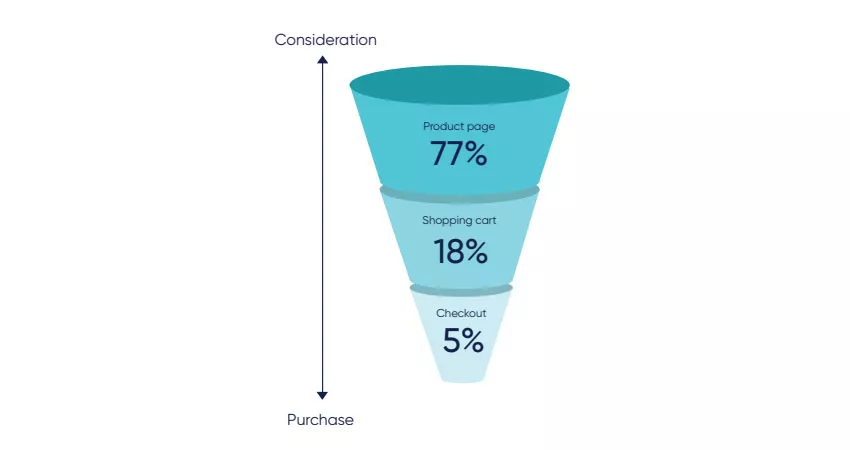 Now customers are thinking about financing throughout the buyer's journey, upping INTENSE's conversion rate and growing their bottom line.
Supercharging DTC Growth with Financing
Since partnering with Bread Financial and using Bread Pay, financing contributes up to 32% of their total sales.* The 24-month interest-bearing plan carries the majority of the sales volume at 47.2%.* With Bread Pay, INTENSE is reaching new customers and working with their local dealers to get more cyclists than ever on the trail.
Cumulative data from this case study is based on the merchant's loan activity dated May 2018 through May 2019. Results may vary by merchant and not all merchants will achieve these results.
Bread Pay™ loans are made by Comenity Capital Bank, a Bread Financial™ company.