Back to Press & News
Gen Z is going for broke (literally): Nearly one-third don't budget and spend more than they make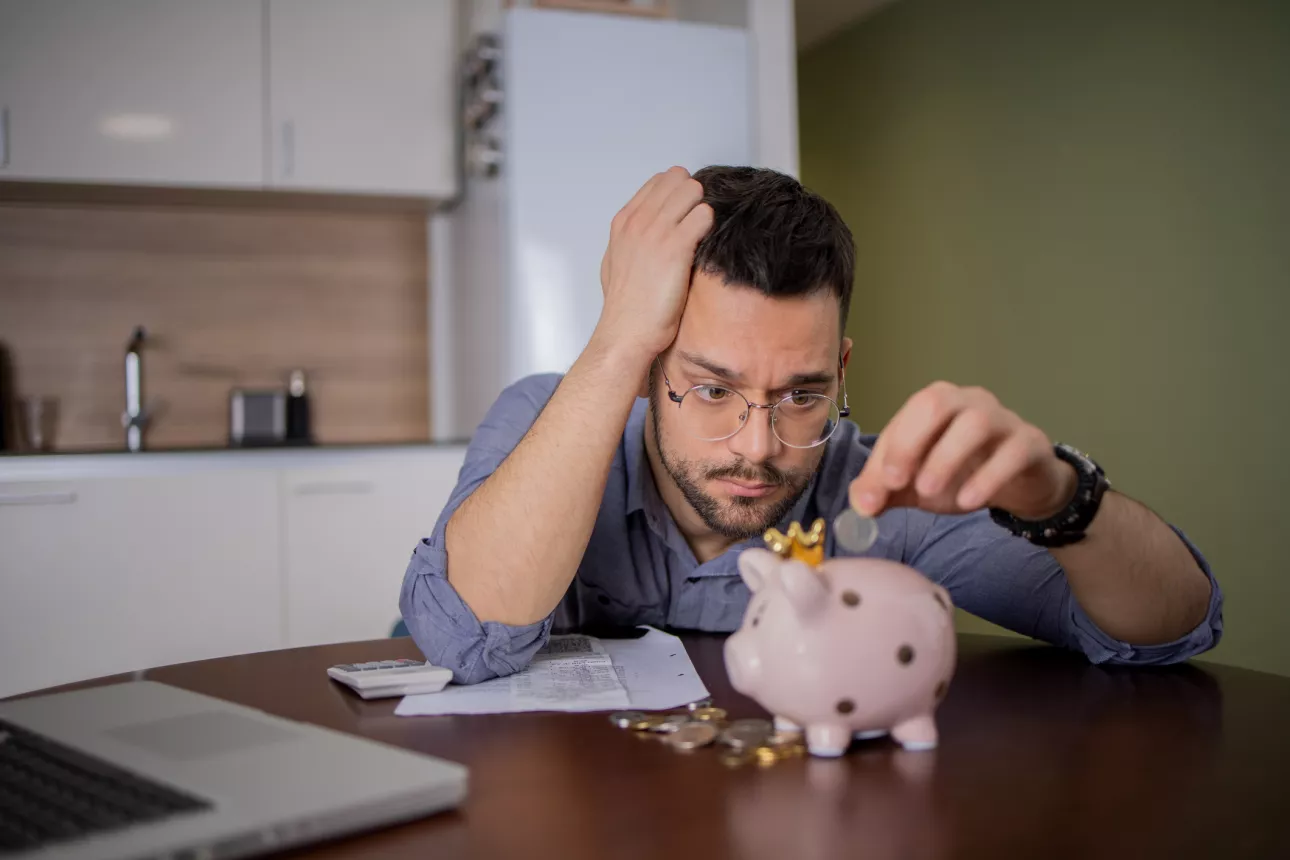 COLUMBUS, OH – April 11, 2023 – Bread Financial (NYSE: BFH), a tech-forward financial services company that provides simple, personalized payment, lending, and saving solutions, today released findings from a national study¹ exploring consumers' financial habits and steps they're taking to improve their overall financial health.
The survey probed consumers regarding how they manage their money and found that many ignore the most basic financial management practices. One in four (25%) consumers admitted not having a budget at all, while another quarter indicated they spend more than they make. Gen Z are the guiltiest when it comes to these habits, with 31% admitting to not having a budget, and 32% spending more than they make.
However, respondents acknowledge that kicking these poor habits is important. Of those who admitted to financial missteps, 88% said they are committed to closing the gap on their spending-to-earning ratio, and 80% are committed to creating a budget breakdown.
The survey data indicate responders could be motivated by economic uncertainty, which is making consumers nervous about how to manage their money. Almost a third (29%) are not confident their income will cover their spending needs, and as a result, 57% of consumers are monitoring their finances more closely than before the pandemic. However, consumers are cutting back on conveniences like dining (71%) and food deliveries (59%), while 52% do not plan to change their health and fitness spending.
"Our research shows consumers are becoming more serious about improving their financial wellness," said Nick Antonelli, SVP and chief marketing officer at Bread Financial. "They're monitoring their finances more closely and committing to saving for the future with nearly a third planning to place their tax refund into savings this year. These insights help us understand important consumer trends and where they are in their financial journey, which helps us in developing tools to help empower them to take better control of their financial health."
Our research shows consumers are becoming more serious about improving their financial wellness. They're monitoring their finances more closely and committing to saving for the future with nearly a third planning to place their tax refund into savings this year.
Nick Antonelli - Senior Vice President and Chief Marketing Officer, Bread Financial
Additional noteworthy findings from the study include:
Tell me more.
The top two sources for financial advice across generations were Google searches (36%) and family members (35%), versus more education-based sources like workplace financial education materials (18%) and online classes (14%). When it comes to shelling out dollars to improve their financial position, Millennials are at the top of the list. One in four millennial consumers spent more than $1,000 in the past year to improve their financial health—including spending money on financial planners and investment apps. They're also the generation making the most of their employers' financial wellness benefits (44% vs. 25% across all generations) and discussing the best apps to save money with their friends (34%). And, more than any other generation, 35% of Millennials believe their side hustles are a financial saving grace.
Shameful mobile money moves.
For younger consumers in particular, social media is driving embarrassing purchases—and bad advice. Twenty-eight (28%) of Gen Z and 27% of Millennials have spent money on purchases within a video game, such as Sims add-ons or Candy Crush extra lives, and don't want others to know about it. Similarly, 22% of Gen Z and 21% of Millennials are embarrassed that they have purchased a trending TikTok product like booty leggings, pink sauce, or ring lights. Social media isn't only where younger consumers spend money: it's also a popular source of financial advice for one-third of Gen Z (33%).
Gen X-ception to the rule.
Gen X is often the forgotten generation—and it seems like they forgot about their finances too. More than a quarter (28%) of Gen X admit they have spent nothing trying to improve their financial health in the past year. They were also the generation most likely to feel poorly about their current financial health (24%). Most concerning though, 28% of Gen X respondents have no retirement plan or savings, despite the older members of this age group reaching retirement age in the next few years.
Money talks (at least for men).
Overall, men slightly edge out women when it comes to talking about finances with their friends, which might be why 30% of men claim their friends are a good financial influence compared to 20% of women. Men are also more than twice as likely than women (27% vs. 12%) to discuss which stocks to invest in and almost three times as likely (24% vs. 9%) to discuss finance trends like crypto.
About Bread Financial™
Bread Financial™ (NYSE: BFH) is a tech-forward financial services company providing simple, personalized payment, lending and saving solutions. The company creates opportunities for its customers and partners through digitally enabled choices that offer ease, empowerment, financial flexibility and exceptional customer experiences. Driven by a digital-first approach, data insights and white-label technology, Bread Financial delivers growth for its partners through a comprehensive product suite, including private label and co-brand credit cards, installment lending, and buy now, pay later (BNPL). Bread Financial also offers direct-to-consumer solutions that give customers more access, choice and freedom through its branded Bread Cashback™ American Express® Credit Card and Bread Savings™ products.
Headquartered in Columbus, Ohio, Bread Financial is powered by its 7,500+ global associates and is committed to sustainable business practices. To learn more about Bread Financial, visit BreadFinancial.com or follow us on Facebook, LinkedIn, Twitter and Instagram.
¹A sample of 2,200 US consumers participated in this study conducted by Bread Financial through an online quantitative survey that took place on Feb. 27, 2023.