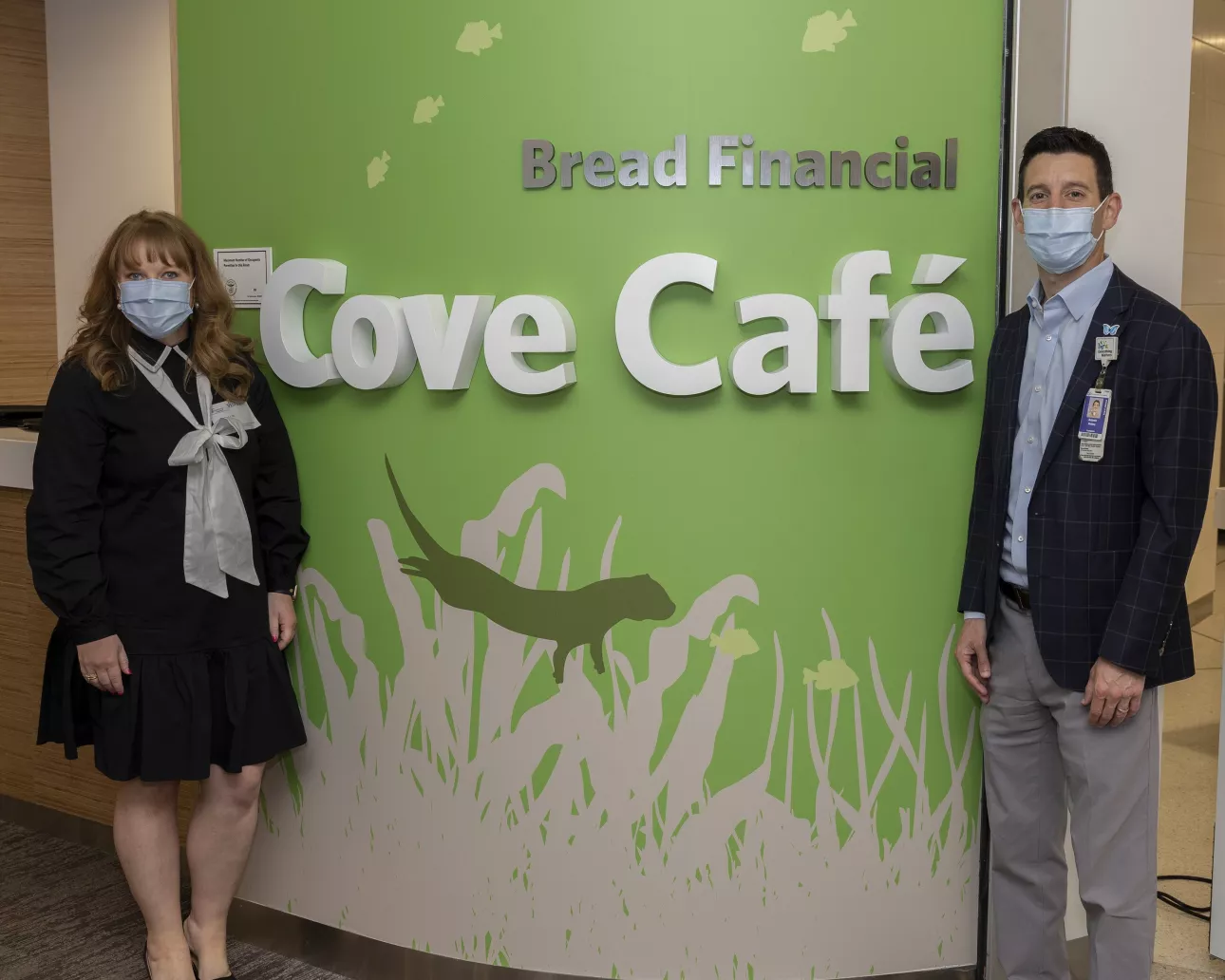 Newly named cafeteria celebrates Company's long-standing commitment to Nationwide Children's Hospital
Leaders from Bread Financial and Nationwide Children's Hospital recently unveiled a new sign outside of the cafeteria at the Big Lots Behavior Health Pavilion. The newly named Bread Financial Cove Café represents Bread Financial's 20+ year support of the Columbus hospital and celebrates its latest $2 million commitment to the Pediatric Vital Signs program.
The first-of-its kind community-based initiative designed to meaningfully measure and improve the health of all children in Franklin County, the Pediatric Vital Signs program addresses issues facing area youth that fundamentally affect their health, such as childhood obesity and kindergarten readiness. The funds committed by Bread Financial, formerly Alliance Data, are currently being used to support a data-driven platform that accelerates the effectiveness of the Pediatric Vital Signs program and ultimately improves the health of central Ohio youth.
"I am really proud to be here with my leadership team and to be a part of the work of Nationwide Children's Hospital," said Ralph Andretta, president and chief executive officer at Bread Financial, and a Nationwide Children's Hospital board member. "When I joined Bread Financial it was an obvious decision to continue our tradition of contributing to the hospital. They do wonderful work not only in Ohio, but around the country, and I am excited to see our name on the wall and excited for the future."
Bread Financial has supported Nationwide Children's Hospital for more than two decades. In addition to volunteerism, Bread Financial has contributed more than $3.8M in corporate donations.